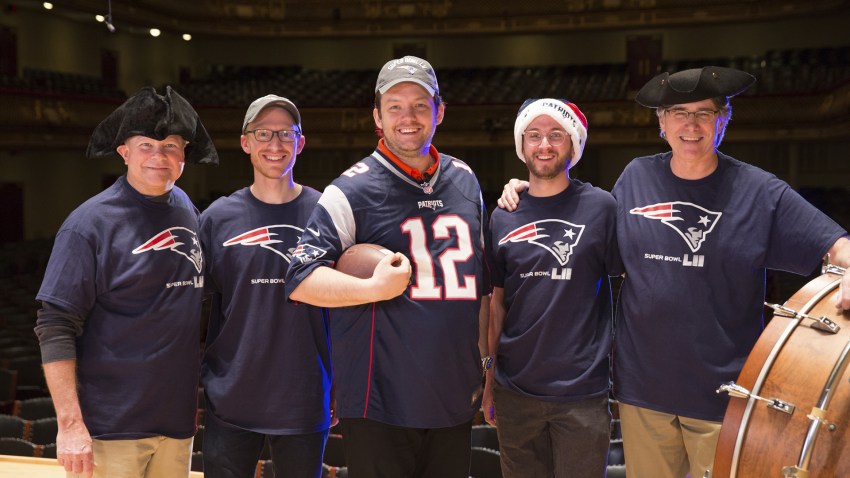 The matchup between the New England Patriots and the Philadelphia Eagles in Super Bowl LII has sparked yet another wager — this time between the city's two symphony orchestras.
Boston Symphony Orchestra Music Director Andris Nelsons and Philadelphia Orchestra Music Director Yannick Nézet-Séguin made a friendly bet Thursday morning in videos posted on their Facebook pages.
If the Pats win on Sunday, Nézet-Séguin has agreed to wear a Patriots jersey on the podium during an upcoming rehearsal with the Philadelphia Orchestra.
Local
In-depth news coverage of the Greater Boston Area.
If the Eagles win, Nelsons will wear an Eagles jersey on the podium during a rehearsal with the BSO next week.
In the videos, both men teased that their teams would be the winners.
"We all know who's predicted to win the game of course," said Nelsons, who appeared with the BSO percussion section. "After all, the Patriots have won five Super Bowl titles since 2002!"
Nézet-Séguin wished the Pats luck in his video but said the Eagles would be victorious.
"So Andris, you will wear an Eagles jersey if the Patriots lose, and I, of course, will wear the Patriots jersey if the Eagles lose. But it won't happen. I'm looking forward to seeing, in the Boston Symphony Hall, the jersey of our team on your back. So, may the best team win," said Nézet-Séguin.
According to a press release, the Boston Pops and Boston Symphony Orchestra have been longtime fans of the Patriots. In addition to performing during Super Bowl XXXVI, Keith Lockhart and the Boston Pops have enjoyed guest appearances by a number of Patriots stars, including wide receiver Julian Edelman, former linebacker Jerod Mayo, former punter Zoltán Meskó, and Patriots owner Robert Kraft, who have all guest conducted with the orchestra.