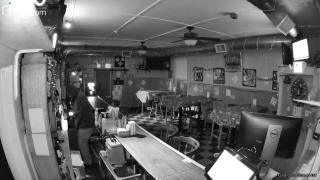 Security camera footage filmed a man breaking into Paddy's Lunch on Walden Street in Cambridge, Massachusetts at 3:22 a.m. on Friday, December 9, according to police.
Police say the suspect also stole cash from the family-owned restaurant.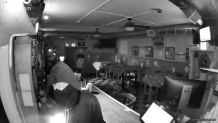 The footage depicted a white man dressed in all black wearing a dark mask covering his nose and mouth.
Cambridge Police are asking for the public to contact them if they have any information regarding the break-in by calling (617) 349-3300.