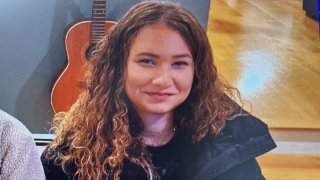 A 15-year-old girl reported missing from Carlisle, Massachusetts earlier this month has been found in Fall River, police said Thursday.
Eloa de Oliveira was reported missing on March 18. Police said at the time that de Oliveira had been "staying in Carlisle temporarily, and left a note saying she did not want to be in this area."
She was found Thursday morning in Fall River, where she has ties.
"Carlisle Police would like to thank their law enforcement partners from Fall River Police, Concord Police, Framingham Police, Braintree Police, Malden Police, Arlington Police, Norwood Police, the Middlesex District Attorneys Office, the FBI, The U.S. Department of Homeland Security, Massachusetts State Police and the National Center for Missing and Exploited Children for their invaluable assistance," Carlise Police Chief John Fisher said in a statement.
No other details were immediately available.