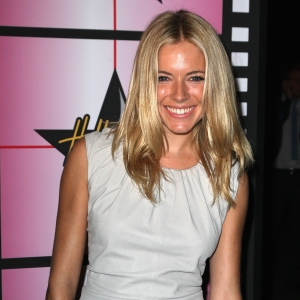 Before she even attended her first event, Hillary Clinton's trip to New Hampshire was generating some negative publicity for her campaign.
Clinton's first official stop of the day, a forum in Rochester on early childhood education, was overshadowed by reports that her campaign had blocked scheduled pool reporter David Martosko of the Daily Mail from covering the day's events.
Martosko told Politico that he showed up to meet the campaign at the Puritan Backroom in Manchester only to be turned away because he was "not on the list." He said he planned to drive to Rochester anyway to see if he could get in, despite the fact that the event was billed as "pool only."
Local
In-depth news coverage of the Greater Boston Area.
The New Hampshire Republican State Committee quickly seized on the flap, issuing a statement criticizing Clinton for running "a secretive campaign that limits access to the press and to the public" because she is afraid to answer questions about her record.
Nick Merrill, a spokesman for the Clinton campaign, didn't specifically address Martosko's claims, saying only that "We want a happy press corps as much as the press corps does."
A campaign aide said on background that the decision had to do with the fact that the campaign is still working out details about allowing reporters from foreign outlets like Martosko to serve as pool reporters.
The pool report issued from the Rochester event on Monday morning came from James Pindell, a reporter for The Boston Globe.
About 150 people attended Clinton's forum on Monday morning, where Clinton reflected on lessons from her mother, who was a first-grade teacher. She said she plans to roll out an extensive education plan at a later date, but did say she supports longer school days and school years.

She spoke around 1 p.m. at Carter Hill Orchard in Concord, where she offered criticism of some of her potential Republican opponents.
"The other side is coming back with more of the same," Clinton said. "That didn't work before, and just on the basis of arithmetic, cannot work again. There may be some new voices in the Republican presidential choir, but they're all singing the same old song."
On Monday night, Clinton will be the keynote speaker at the Manchester City Democrats Flag Day Dinner in Manchester. The event is pool only.
Clinton's trip to New Hampshire comes one day after she visited Iowa, and two days after her official campaign launch announcement in New York.
This is the start of a busy political week in New Hampshire. Jeb Bush will be in state on Tuesday, a day after making his presidential bid official. And Donald Trump is expected to visit on Wednesday after his expected announcement on Tuesday. Chris Christie, who has yet to announce, will hold a Town Hall in New Hampshire on Thursday.
Copyright AP - Associated Press