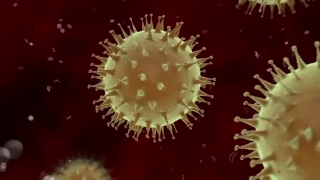 During a COVID-19 outbreak at a nursing home on Cape Cod, five residents have died and over 90 other people have gotten sick, according to The Boston Globe.
The outbreak began on Feb. 21 at the Windsor Skilled Nursing and Rehabilitation Center in South Yarmouth, where a rapid response team was being sent in an effort to help staff care for residents, the Globe reported Saturday, citing a spokesperson from the Department of Public Health.
DPH has ordered the company that operates the facility, Integritus Healthcare out of Pittsfield, to stop admissions of new residents, while the outbreak is being handled.
The operator of the nursing and rehab center told the Globe that as of Saturday, 75 residents had been infected with COVID-19, 23 of whom had recovered, and 19 staffers were infected, five of whom had gotten better.
A spokesperson for the operator of the nursing and rehab home told the Globe that "all normal infection control measures" that had been in place since the start of the pandemic were being followed.