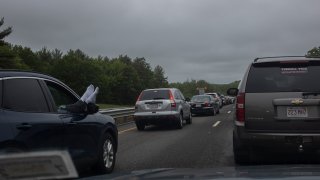 State police said all westbound lanes on the Massachusetts Turnpike in Palmer will be "intermittently closed" until further notice as crews attempt to remove several vehicles involved in a crash.
One of the vehicles involved in the crash was towing a camper, state police said.
Delays should be expected.
No further information was immediately available.