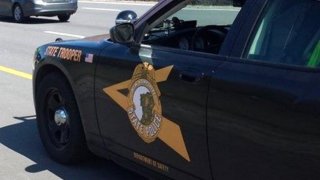 The driver of a car died in a crash involving a truck and another car on Route 16 in Dover, New Hampshire, state police said.
The southbound tractor-trailer went off the road, over a guardrail and into the northbound lane on Monday afternoon, police said. It collided with an Acura and a Honda Accord. An additional vehicle ran into a guardrail in an attempt to avoid a collision with the tractor-trailer.
The driver of the Acura, later identified by police as Nicole Sarkis, 59, of Alton, was killed, and the driver of the Accord suffered minor injuries.
The tractor-trailer driver was identified as a 29-year-old man from Fitchburg, Massachusetts. He was named Wednesday as Ivan Ortiz Andino.
No charges have been filed. Police are still investigating the crash.
The Associated Press/NBC