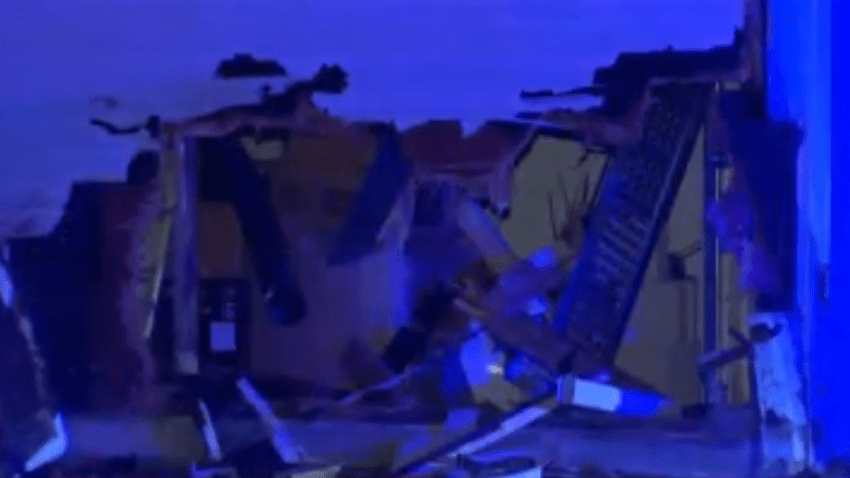 A car crashed into a home in Randolph, Massachusetts snapping a utility pole in half overnight.
The car crashed into a home on the corner of Knights Crescent Street and Elliot Street, according to the Randolph Police and Fire Departments.
No further information was immediately available.
Download our mobile app for iOS or Android to get the latest breaking news and in-depth coverage of COVID-19.