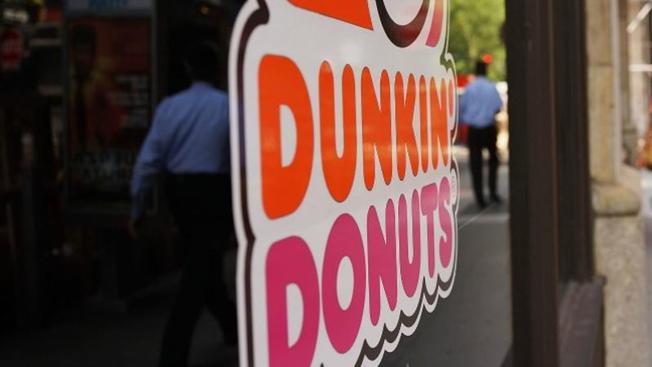 Dunkin' Donuts says customer traffic to its U.S. stores slowed during the second quarter, and that it expects to add fewer new locations this year than previously expected.
The chain says customer traffic declined at established locations from a year ago, marking the fifth straight quarter the figure has dropped. But higher spending per visit pushed up sales 0.8 percent at established locations.
For the year, Dunkin now expects to add between 330 and 350 additional locations, down from its previous forecast of 385 new locations. The company cited upcoming new store models and investments required for new equipment and technology for the conservative outlook. Dunkin' said it still expects to finish the year as one of the fastest growing restaurant chains in the country.
Local
In-depth news coverage of the Greater Boston Area.
To improve operations at its U.S. stores, the company also says it will expand a simplified menu it has been testing to 1,000 locations by October.
Some of proposed menu items that could be eliminated include all of its afternoon sandwiches, honey bran raisin and reduced-fat muffins, some bagels flavors, drinks that include flavor shots, smoothies, danish, cookies and brownies, according to The Boston Globe. The changes will reportedly start taking place at locations in the Providence, Rhode Island, area starting Aug. 7, and will expand to 1,000 locations by October.
Overseas, Dunkin' sales fell 2.8 percent at established locations during the quarter. Baskin Robbins' sales fell 0.9 percent in the U.S., and rose 3.3 percent at established locations overseas.
For the quarter ended July 1, Dunkin' Brands Group Inc. earned $55.7 million, or 60 cents per share. Adjusted earnings, excluding one-time items, were 64 cents per share. That was two cents better than analysts expected, according to Zacks Investment Research.
The Canton, Massachusetts, company total revenue was $218.5 million in the period, which missed Street forecasts.
Dunkin' expects full-year earnings in the range of $2.40 to $2.43 per share.
Dunkin' shares have increased slightly since the beginning of the year. The stock has climbed 14 percent in the last 12 months.
Copyright AP - Associated Press