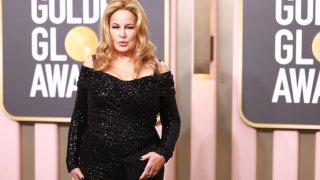 Two Massachusetts native were named among the 100 most influential people of 2023 by Time Magazine this week.
Actress Jennifer Coolidge, who grew up in Norwell and attended Emerson College, had major supporting roles in "American Pie" and "Legally Blonde," with a recent career resurgence culminating in her Emmy-winning role as Tanya McQuoid in the HBO series "The White Lotus."
"So many of the qualities that have made everyone fall in love with her are outside of what is mainstream or expected: her eccentric mannerisms, hilarious improvisations, and, most of all, aching vulnerability," actress Mia Farrow wrote of Coolidge in Time.
Coolidge returned to Massachusetts this winter for the traditional roast and parade as the Hasty Pudding's woman of the year.
CVS Health President and CEO Karen Lynch is the other Massachusetts native on the list.
"For Karen, executive leadership means seizing opportunities to help others—including the underserved and the overlooked—and finding new ways for private industry to serve the greater good," former Merck CEO Kenneth Frazier about Lynch.