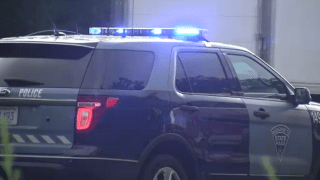 A 22-year-old Massachusetts woman was killed in a two-vehicle crash on Martha's Vineyard Saturday night, and the driver of the SUV that hit her is facing charges, state police announced.
Police say Emma Hall, of Oak Bluffs, was driving a Volkswagen Beetle on Beach Road in Tisbury around 8 p.m. Saturday when she was struck head-on by a man driving a Nissan SUV south in the northbound lane.
The driver, identified as Zachary Dupon, 25, was traveling south in the northbound lane after having passed two cars that were in front of him in the southbound lane, police said.
Hall was declared dead on scene by emergency responders, state police said. Two of Hall's passengers -- a teenager and young adult -- also suffered injuries and were brought to Martha's Vineyard Hospital. One of those passengers was then taken to a Boston-area hospital for further treatment.
There was no immediate update on their condition.
Dupon, of Oak Bluffs, was also taken to Martha's Vineyard Hospital with minor injuries. He was released and taken into state police custody where he was booked on charges that include motor vehicle homicide by reckless operation, speeding, and marked lanes violation.
Dupon is in the Dukes County jail, where he is being held on $25,000 cash bail. He's expected to be arraigned Monday. It wasn't immediately clear if he had obtained an attorney who could speak on his behalf.