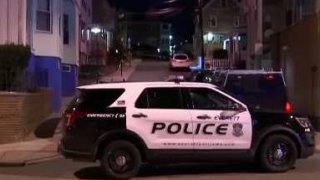 Law enforcement officials are investigating a fatal shooting in Everett on Friday night.
The Middlesex County DA's office said that a 20-year-old male was found suffering from gunshot wounds in the area of Second and Revere streets in Everett around 8 p.m. Friday.
The victim, whose name has not been released, was transported to Whidden Memorial Hospital, where he later died.
Officials are continuing to investigate the circumstances surrounding the shooting.