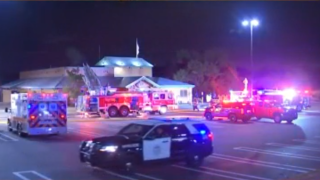 The Texas Road House restaurant in Danvers caught fire Monday morning.
Firefighters responded to the call at 301 Newbury Street in Danvers.
The fire is contained and being cleaned up, according to the Danvers Fire Department. No further information was immediately available.
Stay informed about local news and weather. Get the NBC10 Boston app for iOS or Android and pick your alerts.