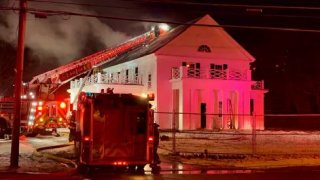 Fire crews responded Wednesday morning after a blaze broke out at an affordable housing project in Marshfield, Massachusetts.
Marshfield police said around 5:20 a.m. that Route 139 was closed from Moraine Street to Main Street due to the response to the fire.
Images from the scene showed firefighters working on the roof of the building.
No further information was immediately available.