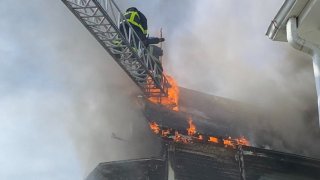 Two people were taken to the hospital after fire broke out in a multi-story home in Boston's Dorchester neighborhood on Friday afternoon.
The fire was reported around 3:45 p.m. on Sargent Street.
Heavy flames and smoke could be seen coming from the roof of the building.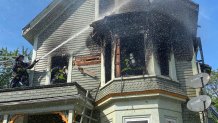 Firefighters did not immediately give details on the conditions of the people transported. Crews were able to rescue a cat from the building.
Nine people are displaced from the home.
No further information was immediately available.