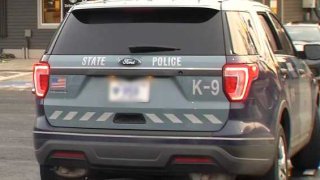 Massachusetts State Police are investigating after they received a call for an armed robbery at a Starbucks at a Massachusetts Turnpike rest stop on Thursday.
Police said the robbery occurred around 6:15 a.m. at a Starbucks in the Framingham rest area off Interstate 90 westbound.
A Starbucks employee told police that a male suspect with a handgun forced his way into the building and robbed the safe.
No arrests have been made at this time, police said.
It is unclear what exactly was stolen and if the suspect fled the scene on foot or in a vehicle. Police said they searched back roads behind the rest area but were unable to locate the suspect.
No injuries were reported in connection to the robbery.
The investigation is ongoing.