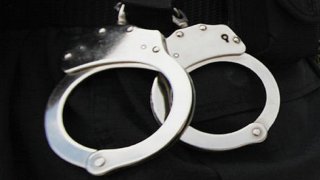 A woman convicted of murder in Brazil was arrested by ICE officials in Quincy, Massachusetts, on Monday.
Lenaria Aparecida Pereira Sandoval, 29, is the subject of a criminal warrant issued by Brazilian authorities. ICE said she had applied for a change in her immigration status with U.S. authorities in April 2021, but failed to disclose information about the criminal charges she was facing at the time.
She was convicted of murder, desecration of a corpse and vehicle theft by the court in Brazil in September 2021, ICe said. She was sentenced in absentia in the city of Campos Altos, located in the state of Minas Gerais, Brazil.
Pereira Sandoval was arrested without incident, according to authorities.
She will remain in ICE custody pending the outcome of an immigration court hearing.