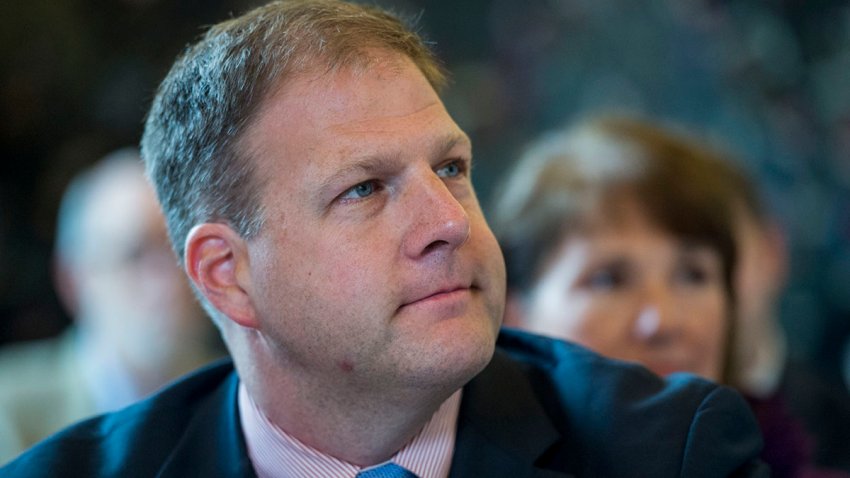 While other states in New England have announced the day when all adults will be able to get registered for the COVID vaccine, Gov. Chris Sununu is not yet ready to do the same for New Hampshire.
The state is "weeks away" from making the announcement, Sununu said at a news conference in Concord Thursday, noting "that'll be a very large cohort of individuals."
Massachusetts unveiled its eligibility timeline on Wednesday, but Sununu said he wants to make sure the state's new vaccine registration system can handle the influx of new appointments. But he plans to open registration well ahead of May 1, when President Joe Biden is urging states to have opened up registration to all adults.
On Wednesday, New Hampshire's new vaccine appointment registration system, called the Vaccine and Immunization Network Interface (VINI), debuted and started taking arranging vaccinations.
New Hampshire is now in Phase 2a of its vaccine rollout, with teachers, school workers and child care providers being vaccinated through regional public health networks working in partnership with school officials as well as state-run.
People in Phase 2b, New Hampshire residents aged 50 to 64, can start registering for appointments on March 22. Appointments for that group will begin March 25.
So far, 22% of the state's population has gotten at least one dose of the vaccine, with 12% fully vaccinated already, officials said. Coronavirus metrics, like the test positivity rate, are holding steady.
Also Thursday, Sununu outlined the federal funding heading to New Hampshire from the $1.9 trillion American Rescue Act: $966 million for the state; $457 million for cities, towns and counties; $172 million for critical capital projects; $350 million for schools; and around $100M for vaccines, testing, contact tracing and more coronavirus-related expenses.
And Sununu announced new reopening guidance for amusement parks, tourist trains and the performing arts, all visible on the governor's reopening guidance document.
It follows a slate of reopening guidance that Sununu announced at his last news briefing a week ago, including allowing retail stores to once again operate at full capacity and no longer requiring quarantine for travelers arriving in the state.
Domestic travelers are still recommended to quarantine upon arriving in New Hampshire, but it's not required.
Other restrictions that were modified were those for barber shops and salons (walk-ins and waiting rooms are now allowed), restaurants and bars (small bands and bar games are now allowed) and camps.
The mask mandate, however, was not lifted, Sununu said: "It has proven to be effective. Masks work."