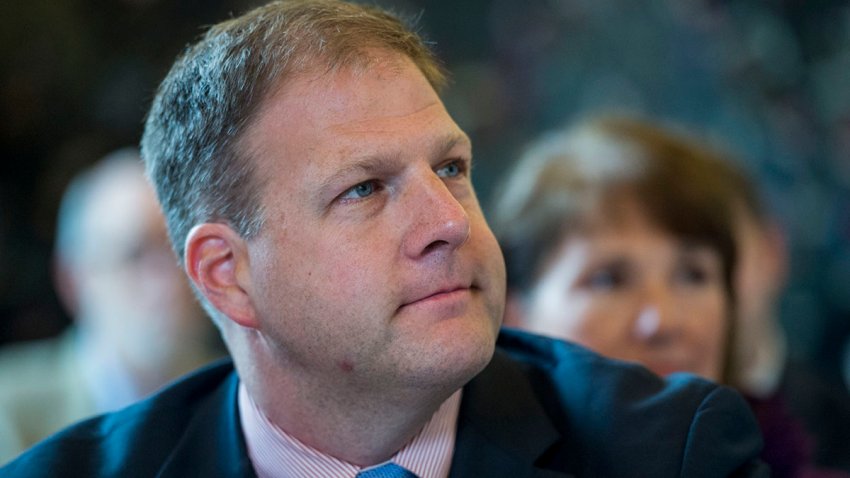 New Hampshire's coronavirus metrics are moving in the right direction, Gov. Chris Sununu said at an update on COVID-19 and vaccinations in New Hampshire Thursday.
There were an average of 300-350 new COVID cases diagnosed per day last week and an average positivity rate of 4.2%, both down from the weeks before. The number of people hospitalized with the virus was at 97 Thursday, the first time since November that it was below 100.
"The numbers keep trending downward," Sununu said, adding, "but we still have a ways to go.
Sununu also called a recent decline in cases at long-term care facilities "astounding," a product of vaccinations working and outbreaks being controlled.
Fifteen percent of the population has received a first vaccine shot and 7% have gotten both shots, officials said, and there are seven active outbreaks left in New Hampshire.
Sununu said that with the continued decline in metrics, a trend he expects to stretch into the summer, his administration will review what restrictions can be rolled back.
"We still have had to impose a lot of restrictions and we know that that's been a hardship on a lot of individuals or even businesses," Sununu said.
Asked if there have been any conversations with Massachusetts Gov. Charlie Baker -- who on Thursday announced the dates of the next two restriction rollbacks in his state -- about changing travel restrictions, Sununu said he's been talking to his counterpart, including by text Thursday morning, but didn't have any updates.
"I know he was looking at adjustments to his rules … asking how we handled our provisions specifically as it related to travel around New England," Sununu said.
At his last coronavirus briefing a week ago, Sununu announced that he was signing an executive order requiring all New Hampshire schools to offer at least some in-person learning by March 8. K-12 schools will be required to provide an in-person option at least two days a week.
"Most schools that are fully remote have been gearing up and preparing for this," Sununu said, noting that only about a half dozen schools haven't returned to at least a hybrid learning model by now.
Most teachers and school staff won't be eligible for the vaccine until early April, but he said he didn't think that should impact whether schools reopen.
"The data is very clear," Sununu said. "There's no reason schools cannot reopen, even without a vaccination."
Over 74,000 people have now tested positive for COVID-19 in New Hampshire, including 338 cases announced Wednesday that included partial numbers for previous days. The count also includes others that date back to November. Two new deaths were announced, bringing the total to 1,157.