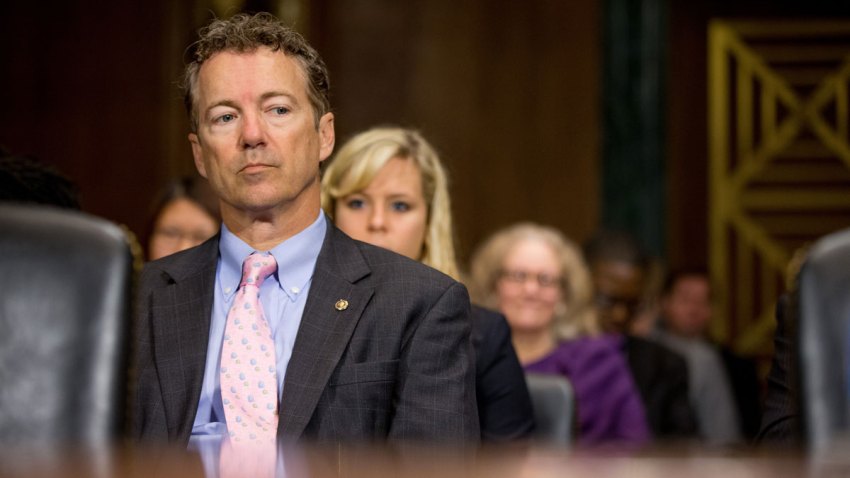 A New Hampshire staffer for Republican presidential candidate Rand Paul's campaign licked the camera of a Democratic super PAC trying to videotape the candidate on Monday.
A YouTube video posted by the group American Bridge, which is tracking GOP candidate on the trail, shows David Chesley, Paul's New Hampshire political director, staring into the video camera for several seconds before giving the lens a big lick.
Boston Globe political reporter James Pindell was at the event - a Town Hall in Londonderry - and asked Chesley afterward what the lick was all about, but said he got no answer.
Local
In-depth news coverage of the Greater Boston Area.
I just asked the licker what he was trying to accomplish, but he refused comment. Should have asked nonverballly https://t.co/gpQ1XeY0SG — James Pindell (@JamesPindell) May 11, 2015
Necn has an email in to the Paul campaign seeking comment.