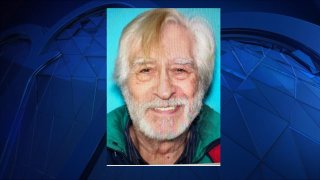 A missing Massachusetts man who has dementia has been safely located, Groveland Police Chief Jeffrey Gillen said late Wednesday night.
John Gutta, 78, of Groveland, is unharmed, Gillen said.
Police issued an alert earlier in the day seeking the public's help in locating Gutta, who had last been seen around 2 p.m. on School Street in Groveland.
Groveland police thanked Massachusetts State Police, the Groveland Fire Department, and the police departments in Haverhill, Georgetown and Salisbury for their assistance.