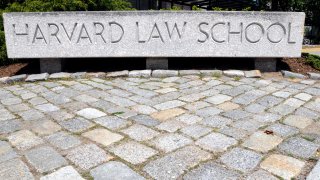 A 27-year-old man, who was identified by the Harvard Crimson as a Harvard Law School student, is facing charges after allegedly threatening students on campus with a baseball bat, using racial slurs, punching a student and intimidating them due to their sexual orientation, according to Cambridge police.
Naod Nega was initially sectioned in a local hospital on Jan. 23 following his alleged racist and homophobic actions, the Cambridge Police Department said in a news release highlighting recent responses by the department dealing with mental health.
While at the hospital, Nega is accused of assaulting at least five employees, according to Cambridge police. He was taken to Bridgewater State Hospital on Jan. 27, after a judge at Cambridge District Court ordered he get longer-term treatment and evaluations.
According to the Harvard Crimson, Nega is facing a charge of assault and battery for the purpose of intimidation, which he pleaded not guilty to during his arraignment on Jan. 27. The publication reports that Nega is on a leave of absence from Harvard Law School.