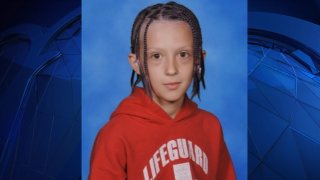 Police in Massachusetts have found the missing 12-year-old boy from Haverhill that they were looking for.
Ayden Nelson has been located, Haverhill police shared in an update on Twitter.
Nelson had been missing since 3:30 p.m. Friday near Washington Street in the Skateland area.
Once he was found, the Haverhill Police Department thanked everyone who shared information to help spread the word about Nelson during their search.