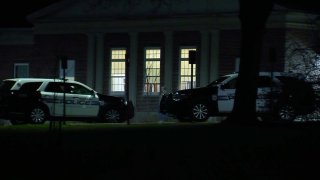 Police were called to a middle school in Haverhill, Massachusetts, Friday night after it was reported that a student had a gun.
Haverhill police say they responded to Constantino Middle School around 6:34 p.m. to investigate the report, but it is unfounded at this time. The investigation is ongoing.
A couple of parents told NBC10 Boston there was a dance at the school Friday night.
Anyone with information about this incident is asked to contact detectives at 978-373-1212, ext. 1557.