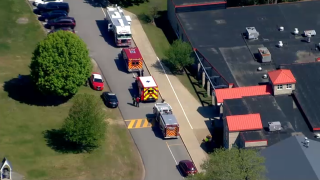 A hazardous materials incident was under investigation at an elementary school in West Bridgewater, Massachusetts, on Friday, officials said.
It wasn't immediately clear if anyone was hurt in the incident at Howard Elementary School. Plymouth County Sheriff's officials didn't provide more information beyond that a hazmat response was underway.
First responders were at the school Friday morning.
This is a developing news story that will be updated when more information is available.