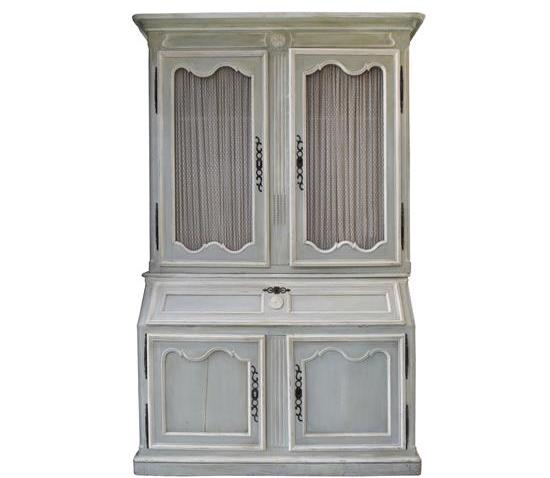 South by Southwest is here again. If you're heading down to Austin yourself, we found a lot of folks and companies from Boston who are also going. If you're not, well, maybe you can cheer them on and hope they accomplish whatever they were hoping to. Or maybe you're just completely indifferent, in which case — why are you even reading this?
Anyhow, here are the Boston-area companies and individuals who will be at the SXSW festivities this weekend and beyond:
Speakers
Dharmesh Shah, HubSpot
Local
In-depth news coverage of the Greater Boston Area.
Shah is the CTO and co-founder of inbound marketing software company HubSpot, but he's also the man behind GrowthBot, one of the top 10 chatbots on Slack. Dharmesh's March 11 solo talk will be all about how B2B bots will help your company and career.
Gigi Gormley Kalaher, Fidelity Labs
Gormley Kalaher is the incubator practice lead for Fidelity Labs, the tech incubator for Fidelity. As part of the March 14 "By Design" event for Ignite SXSW, she will share her own war stories and thoughts about the design world.
Jay Acunzo, NextView
Acunzo was most recently vice president of platform for venture capital firm NextView Ventures, and will be taking on the new title "creative in residence." He is also the voice behind the popular Unthinkable podcast. Acunzo will be a panelist for a March 14 panel titled "Media Way: Publishers bs. Platforms & Influencers.
Denise Simmons, City of Cambridge
Simmons is the mayor of Cambridge, and she will be speaking on a March 13 panel about how data can help address issues of affordable housing and homelessness.
Dan Lyons, Author
Lyons is the author of "Disrupted: My Misadventures in the Start-up Bubble," a book released last year that chronicled his time working at HubSpot and what he sees as problems in the startup world. He will be leading a March 10 talk on "ending bro culture and bias in startup land."
Here are some other folks speaking at SXSW:
Adam Horowitz, MIT McGovern Institute of Brain Research
Andrei Oprisan, HubSpot
Arielle Johnson, MIT Media Lab
Bren Briggs, Maxwell Health
Daniella Argueta, John Hancock Financial Services
David Koelle, Charles River Analytics
Demee Gambulos, Antiques Roadshow
Diane Hessan, former CEO of Startup Institute
Dries Buytaert, Acquia
Eric Lesser, Massachusetts State Senate
Holly McConnell, North Bridge Growth Equity
Jeff Howe, Northeastern University
John Brownstein, Harvard Medical School
Katherine Griwert, Frontline WGBH
Kevin Colleran, Slow Ventures
Marsha Bemko, Antiques Roadshow
Matt Anchin, Monster
Matt Hirsch, Lumii
Matt Klitus, MassHealth
Michael Farrell, Christian Science Monitor
Mitchel Resnick, MIT Media Lab
Monica Stanciu, MIT Hacking Medicine
Natalie Dudas-Thomas, WGBH
Patricia Illingworth, Northeastern University
Polina Anikeeva, MIT
Preston So, Acquia
Raney Aronson-Rath, Frontline WGBH
Robert Green, Harvard Medical School
Scott Berinato, Harvard Business Review
Sebastian Kraves, miniPCR
Stuart Blitz, Seventh Sense
Sunita Desai, Harvard Medical School
Tod Beardsley, Rapid7
Wendy Parmet, Northeastern University
Competitions
No Boston companies made it to the finals for SXSW's Release It competition or Accelerator Pitch Event. However, six Boston companies did make the final cut for festival's biggest awards event, the Interactive Innovation Awards.
Here are the Boston-area finalists that made it:
Portal Instruments for its PRIME Needle Free Injector
Amplyus for its miniPCR DNA discovery system
Markforged for its Onxy One 3D Printer
MIT Media Lab for its DuoSkin technology
LINK AKC for its smart dog collar
Upstatement for its responsive web design for Christopher Kimball's Milk Street
In addition, Dynamo Micropower, a Greentown Labs startup that is building portable power technology, is pitching in Holt Ventures' Industrial Technology Pitch Competition.
Exhibitors
EvyTea, a woman-owned cold brew tea company, will be showing off as part of the festival's Food + Tech Startup Spotlight.
Bose will be showing off its customizable BoseBuild bluetooth speaker as part of the SXSW Create maker showcase.
Bevi, athenahealth and Dyn will be on SXSW's trade show floor. Sappi North America, a Boston-based pulp and paper company, will be showing off its Neoterix ST casting and release paper, which inhibits bacterial growth "without the use of toxic additives or chemicals" at the Paper and Packaging Board's Powered by Paper booth.
Fashion startup Brunswick Park will be displaying its wares at the Marketplace exhibition.
Other Appearances
Skedaddle, a bus ridesharing startup, is partnering with Bumble, a dating and friend-finding app, to provide free rides to Austin from March 10 to March 19.
Fasten, a ride-hailing startup, will serve as SXSW's official ride-hailing partner.
Boston startups working in the edtech realm, including Authess, TeachersConnect, Education Modified and LearnLaunch, attended SXSWedu, which happened earlier this week.
More BostInno Stories:
Copyright Boston - BostInno