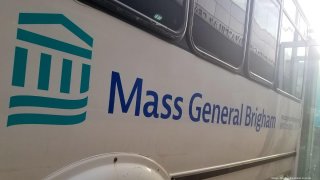 A Brigham and Women's Faulkner Hospital shuttle bus driver was injured in what the hospital described as a "random incident of violence" on Wednesday in Boston.
A Norwood man was arrested Wednesday night after turning himself in to Boston police, the department said Thursday, calling the incident a road rage stabbing that the alleged victim is expected to survive.
The driver was taken to Brigham and Women's Hospital, where he was in stable condition, according to a letter sent to hospital employees.
There was not believed to be a further threat to shuttle drivers or passengers.
"Obviously, this incident is extremely upsetting and unsettling," the letter said. "And I want to remind everyone that we are committed to the safety of our staff, patients and visitors."
Police said they were called to Washington Street, south of Forest Hills station, about 4:46 p.m. for a report of a person stabbed. Officers found the victim with a stab wound on his leg.
The suspected attacker, identified as Charles Wilkerson Jr., 27, had been fighting with the shuttle bus driver in a case of road rage, police said. There were people on board the bus.
Wilkerson faces a charge of assault and battery with a dangerous weapon and was due in West Roxbury District Court Thursday. It wasn't immediately clear if he had an attorney who could speak to the charge.