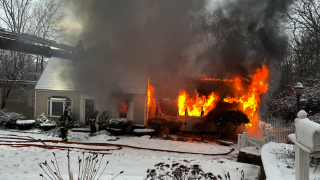 A fire broke out at a home in Westboro, Massachusetts, on Friday morning, causing what officials referred to as a "significant" road closure.
In a photo, large flames and clouds of smoke could be seen coming from the house fire. Fire officials said that Adams Street at Orchard Hill Drive was closed, urging drivers to find an alternate route.
Additional information has not been released.