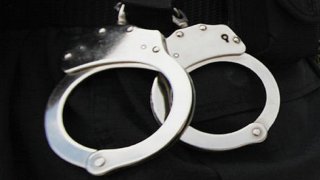 A Boston man has been arrested in connection to a murder-for-hire plot where he allegedly attempted to hire a contract killer to murder his wife and his wife's boyfriend.
Mohammed Chowdhury, 46, of Boston, was charged with one count of murder-for-hire, prosecutors said. The man he attempted to hire was an undercover federal agent.
According to court documents, the man met with undercover agents posing as the contract killer and their associates to seek help with killing his wife and new boyfriend who she had left him for.
Chowdry wanted the agents to rob and beat his wife and her boyfriend so he would not be a suspect because she wouldn't let him see their children, according to documents.
Documents said he asked the agents for "No evidence. No evidence. No evidence from like, you know, that, uh, I did something, you know?" He also provided agents with pictures of his wife and her boyfriend and agreed to pay $4,000 for their murder with a deposit of $500.
He now faces over 10 years in prison and a fine up to $250,000.
Chowdhury's next hearing is scheduled for Friday.