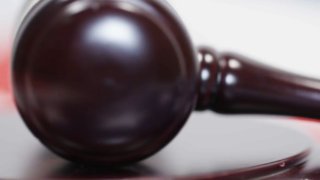 A Boston man has been indicted in a murder-for-hire plot where he allegedly attempted to hire a contract killer to murder his wife and his wife's boyfriend.
Mohammed Chowdhury, 46, of Boston, was indicted by a federal jury on two counts of use of interstate commerce facilities in the commission of a murder for hire. Prosecutors say the man he attempted to hire was an undercover federal agent.
According to court documents, Chowdhury met multiple times in December 2022 and January 2023 with undercover agents posing as the contract killer and their associates to seek help with killing his wife and new boyfriend who she had left him for. Federal investigators were tipped off to the case by a witness show reported that Chowdhury told them that he had paid someone else to conduct the murder, but that the person had not followed through.
Chowdry wanted the agents to rob and beat his wife and her boyfriend so he would not be a suspect because she wouldn't let him see their children, according to documents.
Documents said he asked the agents for "No evidence. No evidence. No evidence from like, you know, that, uh, I did something, you know?" He also provided agents with pictures of his wife and her boyfriend and agreed to pay $4,000 for their murder with a deposit of $500.
He now faces over 10 years in prison and a fine up to $250,000.
Chowdhury has been in custody since Jan. 17.
Local
In-depth news coverage of the Greater Boston Area.