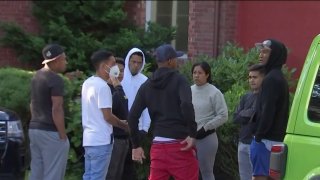 A Massachusetts intake facility that has helped to handle an influx of migrants arriving in the Commonwealth will change locations on Monday, changing from Devens to Concord.
The intake center, which MassLive reports opened in December, has served 281 families, equal to nearly 950 individuals, according to a spokesperson with the Department of Housing and Community Development.
Families who have been helped at the intake center since its opening have been relocated to other DHCD shelter cites, which are located in communities across the state, including Attleboro, Barnstable, Boston, Fall River, Springfield, Worcester, Haverhill and more.
MassLive reported that the Devens location will be replaced by a hotel in Concord.