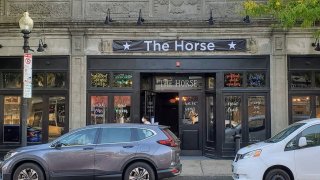 [This story first appeared on Boston Restaurant Talk.]
Last spring it was reported that a longtime dining and drinking spot in Allston had shut down, and now we have learned what might be going into the space.
According to a source, Jongro BBQ Market is apparently looking to open in Allston, moving into the space on Brighton Avenue that had been home to White Horse Tavern. A Google search seems to confirm this via a Bizapedia entry, and the registered agent given is Kyung Rim Choi who is presumably the same Kyung Rim Choi behind Group KFF Inc. which is the parent company of Jongro BBQ in Manhattan as well as other restaurants. Little other information has been given on the proposed spot in Allston, so keep checking back for updates.
The White Horse Tavern first opened in the late 1990s, changing its name to The Horse before closing sometime around May of 2022; the restaurant and bar was a popular hangout for college students, focusing mostly on pub grub and beer.
The address for the proposed Jongro BBQ Market is 116 Brighton Avenue, Allston, MA, 02134. The website for Jongro BBQ in New York City is https://www.jongrobbqny.com/
[Earlier Article]
White Horse Tavern In Allston Has Apparently Closed For Good
Copyright Boston - Boston's Hidden Restaurants