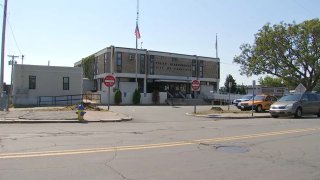 The police chief in Lawrence, Massachusetts has been placed on leave from his position by the city's mayor, officials confirmed Wednesday.
Mayor Brian DePeña tweeted Wednesday afternoon confirming that Police Chief Roy Vasque has been placed on paid administrative leave. Captain Michael McCarthy has been appointed as deputy chief.
Our sister station Telemundo Nueva Inglaterra obtained a letter sent to Vasque, dated Wednesday, that stated the suspension was related to an internal investigation into allegations against him and his alleged actions in response to that investigation. The letter indicates that the no confidence vote raised concerns about his leadership.
The suspension, according to the letter, came after a complaint was filed claiming that Vasque spoke to a witness involved in that investigation after being explicitly told not to do so by the mayor's office.
An internal investigation into the allegations made in the complaint is now underway.