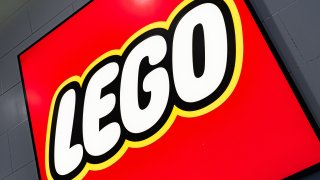 As the LEGO Group pieces together what its future will look like, the company announced on Tuesday that it plans to move its head office in the Americas from Connecticut to Boston.
The toy company, which employs around 2,600 people in the U.S., will complete the move by the end of 2026, according to a news release. The LEGO Group's current home base for the Americas is in Enfield, Conn., a town of over 40,000 on the border of Massachusetts. The company opened the office there in 1975.
The move to Boston will happen in phases, beginning in 2025 and wrapping up by the end of 2026. Until then, LEGO said, workers will clock in across two sites — the Connecticut office and the LEGO Education office in Back Bay.
LEGO still needs to find a new office space in central Boston.
"Boston is ranked one of the best cities in the world to attract and retain talent," President of the LEGO Group in the Americas, Skip Kodak, said in a written release. "This, along with its world-class academic institutions, skilled workforce and great quality of life makes it an ideal location for our US head office. We have exciting plans for the next phase of growth and hope we can retain many of our current team, as well as attract new colleagues."
LEGO has around 740 people working fulltime at its Enfield location, all of whom will be offered jobs in Boston. Those who don't wish to relocate will get financial and job placement help, the company said.