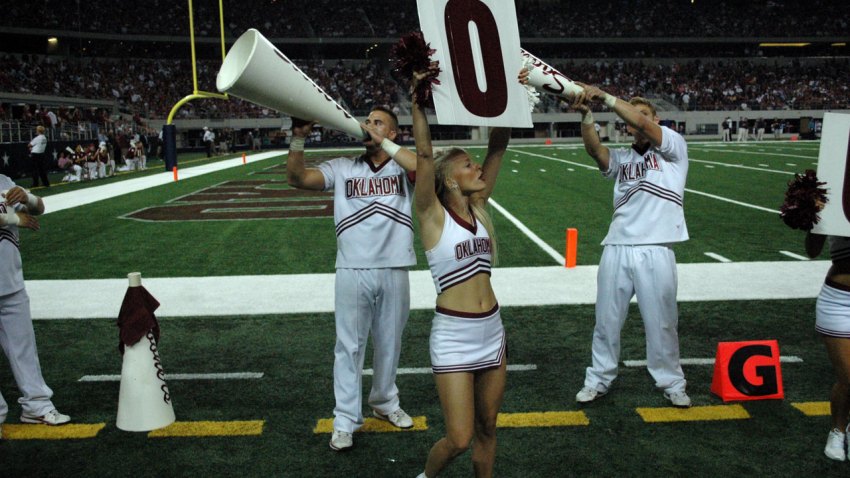 Here's some news I wasn't expecting to see: Oscar Award-winning actor Leonardo DiCaprio has become a special advisor to Boston-based venture capital firm Data Point Capital, as well as an investor in its latest fund.
Since the press release for the Tuesday announcement was pretty light, I talked to Mike Majors, managing partner at Data Point, on the phone about why and how the firm connected with DiCaprio. After all, not many VC firms get to boast about having an A-list celebrity as one of their limited partners.
If you're unfamiliar with Data Point, the firm has made investments in Somerville-based TV adtech startup clypd, Boston-based athlete coaching platform CoachUp and Chicago-based art supply ecommerce site Blitsy. The firm was founded by Scott Savitz, founder and former CEO of Shoebuy.com, which he sold to IAC in 2006.
Local
In-depth news coverage of the Greater Boston Area.
This isn't DiCaprio's first step into the VC world. He has already made several investments in startups, including bed mattress ecommerce site Casper, personal recommendation site Qloo and diamond producer Diamond Foundry.
While Majors couldn't get into all the specifics, he said like the rest of Data Point's advisors, DiCaprio is a limited partner in Data Point. In DiCaprio's case, he invested in the second close of Data Point's second $50 million fund, which happened in late September. Data Point's other advisors/limited partners include iRobot CEO and co-founder Colin Angle, CSpace founder Diane Hessan, Sycamore Networks co-founder Desh Deshpande and Endeca co-founder Steve Papa.
"We look at this as a guy who can help us give visibility for the companies in our portfolio."
All of Data Point's advisors are called special advisors, Majors said, but they act more like operating or venture partners in that they'll help with deal sourcing, due diligence and maybe even join the board of one of their portfolio companies.
Majors said he isn't expecting DiCaprio to join any of the company boards, but DiCaprio is expected to point Data Point to potential startups to invest in and help the firm's portfolio companies "in ways that he can, through press and other medium avenues." Majors said Data Point will see how the role evolves from there.
"We look at this as a guy who can help us give visibility for the companies in our portfolio which he finds interesting and meaningful," Majors said, though he added that DiCaprio hasn't had any interaction with the firm's portfolio companies yet.
Majors said Data Point wasn't necessarily seeking out DiCaprio specifically as a potential advisor but found out there were two degrees of separation between the firm and the actor. While he wouldn't disclose who made the introduction, Majors said when the firm connected with DiCaprio, they learned that the firm's focus on capital efficiency — or more broadly the scarcity of resources — resonated with DiCaprio's environmentalism.
As for why Data Point wanted DiCaprio, Majors said it was part of looking at how people like to be entertained and which platforms best support those habits as companies like Facebook, YouTube and Netflix become an ubiquitous part of our society. From that, the firm is hoping to use DiCaprio's expertise in traditional and social media. Majors also sees DiCaprio's environmentalism as being a potential point where he can make a difference.
"If you think about a list of actors and folks with massive Twitter followings , you can't find many folks with more influence than Leo," Majors said.
More BostInno Stories:
Copyright Boston - BostInno