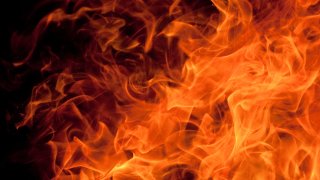 The Saugus fire department had their hands full Sunday evening, when the department received alarms for two fires happening almost simultaneously.
The first call came at 9:54 p.m. for a basement fuel fire on 16 Denver St., which was spreading to the floors above inside the house, said officials.
Officials said the second call came at 10:27 p.m. for a house fire at 590 Lincoln Ave., forcing personnel on their way to the house on Denver Street to split up and head towards Lincoln Avenue.
The Saugus fire department received assistance from multiple departments in the area to combat the fires at both locations, with personnel from the Melrose fire department arriving at the house fire on Lincoln Avenue first to help put out the blaze, said officials.
Officials said no one was injured, however one infant was taken to Massachusetts General Hospital for observation. More than 12 people were displaced from the fire, and officials said two cats were rescued as well.