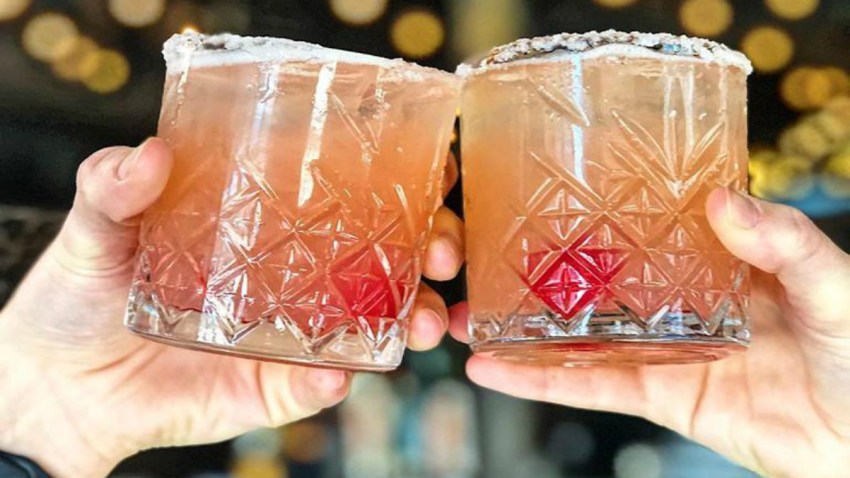 Not just one day of Cinco de Mayo but seven days of celebration for Loco!
Monday
Oyster Eating Contest, with $1 Oysters and Kiwi margaritas
Local
In-depth news coverage of the Greater Boston Area.
How many dollar oysters can you eat? Winner gets a Loco gift card. You do not need to sign up in advance.
Instagram giveaway with Caught in Southie!
Tuesday
Taco Shoesday!
Enjoy Mini Hard Taco w/ ground beef, nacho cheese, pico, sour cream (Chalupa)! Drink a Castle Island Sick Kicks – or a specialty frozen beer cocktail with SK (wheat ale w/ guava) & La Gritona Reposado tequila
Wear your best kicks to Loco and get featured on our instagram – insta poll to see who wins the Sickest Kicks on Taco Shoesday!
Wednesday
Burritos and buckets of Cisco beers! Also, it's the Taco Eating Contest with Cisco – must sign up in advance. Kicks off at 6 p.m. Winner will get Cisco's golden ticket to their Portsmouth brewery and other Cisco swag!
Thursday
Live music with Corona! Enjoy buckets of coronas, Fried Oaxaca, Mexican Pizza, Lobster Taco w/ bacon corn salsa, jalapeno crema!
Friday
Surprise! Loco is opening for lunch at 11:30 a.m.! Open for Lunch! Enjoy Altos margarita juice boxes, Grilled Salmon Taco w/ lemon crema, pico verde, radish. Fried Pork Torta w/ oaxaca queso, heirloom tomato, mustard aioli, grillos pickles! Enjoy beats by DJ Ryan Brown from 8 a.m. to noon.
Saturday
Live music from 1 to 4 p.m., specialty margaritas and giveaways!
Sunday
Loco will open its doors at 10 a.m., with pinatas, giveaways and more! Enjoy charred pineapple margaritas, Fried Oyster Taco, Lobster Taco, Banana Chicken Taco, Mexican Pizza! Order from Loco's "Whoa Baby" tequila section to get a pinata!
The post Loco Taqueria and Oyster Bar – Cinco De Mayo Celebration appeared first on Caught In Southie.