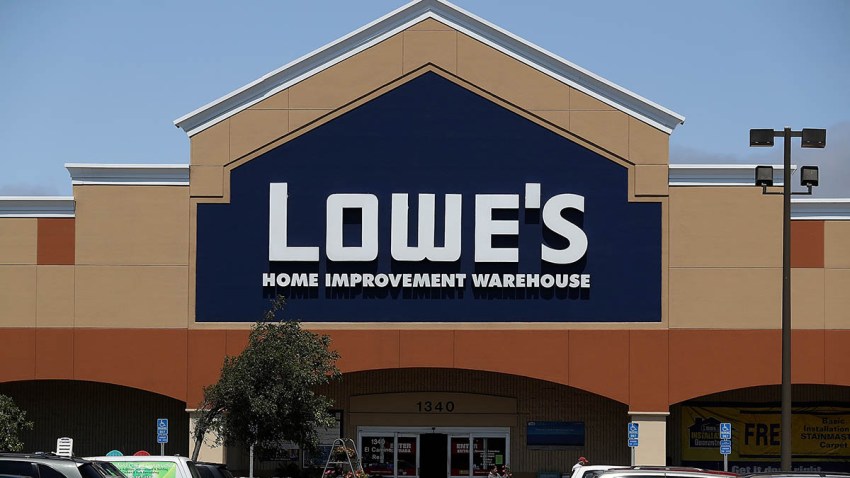 Lowe's, the home improvement store chain, is closing several stores, including two in New England.
The company announced Monday morning that it is closing 20 underperforming stores in the United States, including the one at 599 Thomas Burgin Pkwy in Quincy, Massachusetts, and the one at 48 Boston Post Road in Orange, Connecticut.
A statement on Lowe's website says it expects to close the impacted stores by Feb. 1, 2019, and hold store closing sales for most of the impacted locations with the exception of select stores in the U.S., which will close immediately.
Local
In-depth news coverage of the Greater Boston Area.
"While decisions that impact our associates are never easy, the store closures are a necessary step in our strategic reassessment as we focus on building a stronger business," Marvin R. Ellison, Lowe's president and CEO said in a statement. "We believe our people are the foundation of our business and essential to our future growth, and we are making every effort to transition impacted associates to nearby Lowe's stores."
"The closure of the Lowe's store in Orange, Connecticut is a blow to the local New Haven economy, but it is not surprising," Fred McKinney, the directors of the People's United Center for Innovation and Entrepreneurship at Quinnipiac University said in a statement. "Large-box retailers continue to be hard hit by dramatic changes in how consumers are shopping for goods, particularly products that can be bought and sold over the internet."
Stores in New Haven and Milford, Connecticut, will remain open and McKinney said he suspects that senior leadership at Lowe's "believes that closing one store in Connecticut will not have a dramatic impact on overall sales because of the proximity of other stores and an increased push to move sales to the internet."
He went on to say he anticipates other large chain retailers will continue closing and consolidating.
"One of the lessons that is not lost on large retailers is the lesson of the bankruptcy of Sears. Many analysts believe that Sears waited too long to close stores and move more sales to the internet. This is a lesson that does not want to be repeated by other retailers," McKinney said in a statement.
See the full list of stores the company will be closing here.