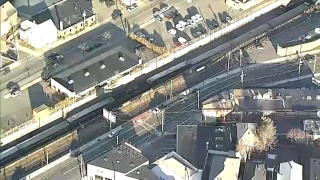 Commuters on the MBTA's Newburyport/Rockport Line were experiencing major delays Thursday morning as crews responded to a disabled train.
The agency said a "mechanical issue" involving Train 104 was causing delays of up to 45 minutes.
According to Keolis, Train 104 experienced a low-voltage electrical issue which caused sparks around 7:45 a.m.
The incident remains under investigation.