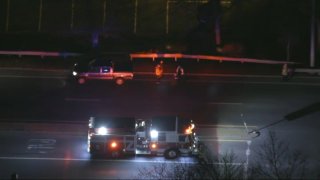 A man was taken to a hospital by medical helicopter after being hit by a vehicle Wednesday in Newburyport, Massachusetts.
Police were called around 7:30 p.m. and responded to Route 1 near Hill Street, where a 25-year-old man had been hit by an Acura RDX.
First responders found the man suffering from serious injuries. He was airlifted to a Boston hospital.
The nature and extent of his injuries were not immediately known.
The driver remained at the scene, police said.
The cause of the crash is under investigation.