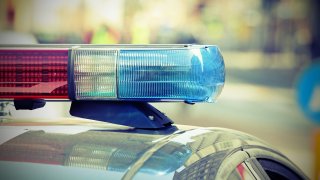 A man was arrested for allegedly threatening a plow truck driver with a gun during an altercation on Tuesday in Nashua, New Hampshire.
Wesley Quiroz was arrested after he and a plow truck driver were engaged in an argument where he brandished a firearm, according to police.
Quiroz was charged with criminal threatening with a firearm and arrested on Thursday by Nashua Police.
If anyone has any more information on the incident, they are urged to call 603-589-1665.