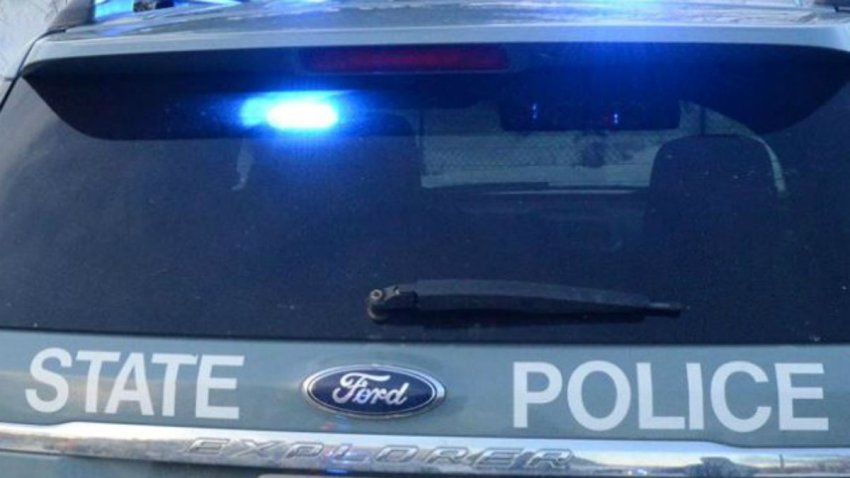 A 19-year-old from Boston has been arrested weeks after allegedly crashing into an SUV, killing its driver, while speeding down I-93 in Braintree.
Hedweens Quetant was arrested at his home in Roslindale Wednesday, Massachusetts State Police said Friday. He's accused of racing another driver when the crash took place on the night of Feb. 19.
The Honda Civic Quetant was driving reached 120 mph seconds before hitting the Chevrolet Tahoe just before 9 p.m., police said. Michael Wojdag, a 46-year-old from Hanson who was driving the SUV, was thrown from the vehicle and died after being rushed to a hospital.
The crash left two other people in the Tahoe with minor injuries, and none of the five people, aged 18 to 20, inside the Civic were hurt, according to police, who found the group in the breakdown lane near the crashed car.
Police said that a crash reconstruction done by investigators found that the Civic was speeding 120 mph in the right lane of the highway when it hit the Tahoe, traveling 75 mph in the next lane over, sending both vehicles off the road. Witnesses reported two vehicles traveling faster than 100 mph up the highway.
Quetant was arraigned in Quincy District Court on charges including manslaughter, car racing and witness intimidation, police said. A judge ordered him held on $25,000 cash bail. It wasn't immediately clear if he had an attorney who could speak to the charges.
Police are still looking for the driver of the vehicle Quetant was allegedly racing.
Police initially said that two other vehicles were believed to have been racing, one of which may have hit the Civic and sent it into the Tahoe, but the agency said Friday that information Quetant gave them about the crash was contradicted by what various forms of evidence