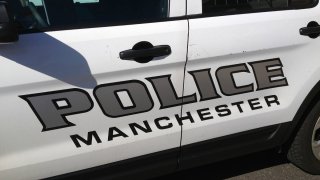 A 33-year-old man has been arrested in New Hampshire in connection with a shooting at an elder care facility in Massachusetts.
Manchester, New Hampshire, resident Nicholas Stuntebeck was arrested for allegedly shooting a man Saturday at a facility on Varnum Avenue in Lowell, according to Lowell police.
Lowell officers were called to the facility early Saturday morning and found a man suffering from a non-life threatening gunshot wound, police said. Investigators identified Stuntebeck as the shooter and a warrant was issued for his arrest.
Stuntebeck was later arrested at his residence by Manchester police. He is facing a charge of assault and battery with a dangerous weapon/serious bodily injury and firearm charges, Lowell police said.
It was not immediately clear if Stuntebeck had obtained an attorney who could speak on his behalf.
CORRECTION (7:58 p.m., Dec. 21, 2020): An earlier version of this story incorrectly linked the shooting and arrest to a separate incident in Lowell.