Firefighters rescued a father and his 14-month-old daughter after their car drove into flood waters in a mall parking lot on Monday morning.
Leominster Fire said they responded to the Mall at Whitney Field around 11:30 a.m. for a rescue call.
When they arrived, they found that a car had attempted to drive through the mall parking lot and into the overflow area, which was flooded with water from the nearby Nashua River.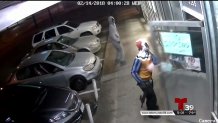 Matt Marcil said it happened after he took a detour through the mall to avoid construction while on his way to drop off his daughter, Ava, at day care. The Lunenberg father was caught off guard by the rising floodwaters.
"My car went up and just started floating," Marcil said. "It was a little scary because it was kind of like I was driving a boat with a roof."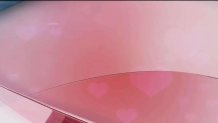 Firefighters were able to rescue the father and child, and both are now doing fine, but the Chrysler the family bought two months ago is a total loss.
Local
In-depth news coverage of the Greater Boston Area.
"We're grateful that no one was hurt and that we're home safe and sound," Marcil said.
Mall staff, local police and public works employees all assisted in the rescue, according to fire officials.
Commercial Road was blocked off from Home Depot to Toys 'R' Us, according to police, but has since reopened.
Powerful Storm Causes Flooding, Wind Damage