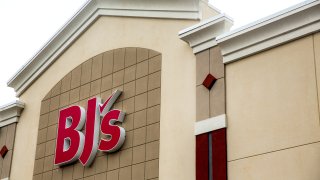 A Massachusetts man is facing multiple charges after he allegedly threatened to shoot and kill two of his former co-workers at BJ's Wholesale Club in Revere after he was fired for stealing from the store.
David Brown, 52, of Lynn, is charged with threatening to commit a crime, threatening a business, threats involving the use of a firearm and two civil rights violations, the Suffolk District Attorney's Office said. Bail was set at $1,000 at his arraignment Thursday. He was ordered to stay away from BJ's and the victims, refrain from drinking alcohol, with GPS monitoring. He is scheduled to return to court on May 30.
Prosecutors said Brown has a 16-page criminal record in Massachusetts, with additional criminal offenses in Virginia and Maryland.
The charges stem from an incident on Wednesday, when Revere police were called to the BJ's store on Ward Street for a report of threats. Employees told police that Brown had called the store earlier that morning and told the employee who answered the phone that he was going to shoot and kill that person and another employee.
Brown also used a racial slur in reference to the person on the other end of the phone.
"Being threatened in any way is frightening. But the terror factor is heightened in this case by the threats being made with such specificity and racial animus," Suffolk District Attorney Kevin Hayden said. "I'm grateful for the BJ's management team acting quickly to call Revere Police and relay exactly what occurred, so this individual can be held accountable for his reprehensible conduct."