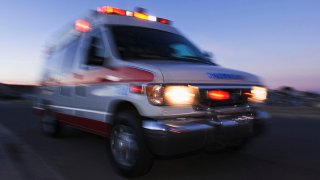 An elderly man died after being badly burned in a fire on Cape Cod Monday, officials said.
The fire, started by open burning, burned Roger Collin, 86, according to the Cape and Island's District Attorney's Office.
Neighbors of the home on Hooppole Road at Ashumet Avenue in Mashpee called 911 about 11:45 a.m. to report the fire, police said. First responders found Collin burned and he was pronounced dead there.
Investigators don't believe foul play led to the man's death. Police and fire officials from the state and Mashpee helped investigate, prosecutors said.