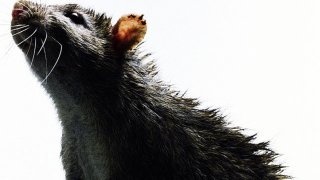 A man and his pet rat had to be escorted off an MBTA bus Thursday, according to Transit Pollice.
A Transit Police officer responded around 5 p.m. to a disturbance onboard an MBTA bus at Jackson Square. A 56-year-old man had his pet rat sitting on his shoulder, causing other riders to feel unsafe and leave the bus, according to the public safety agency.
The officer explained the MBTA policy on animals to the man, and he had to be escorted off with the pet rat.