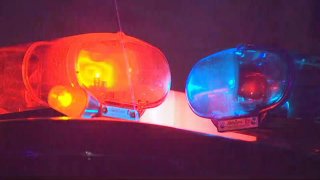 Police were looking for a man who fled a crash on the Mass. Pike Friday near Boston University, according to an alert released by the school.
State and local police were looking for a middle-aged man with a scruffy beard and black sweater near Commonwealth Avenue and Buick Street, the alert said, but have since left the area.
The man wasn't found, the alert said, and there was no suggestion he was a threat to others.
Police haven't released information about the crash on the highway, which runs perpendicular to Buick Street in the area.