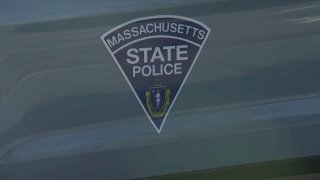 A Massachusetts man who fled from police attempting to conduct a traffic stop over the weekend was found dead in a nearby stream on Tuesday morning.
A state police K9 team accompanied by a state police detective located a body matching the description of Yoniel Monsanto Maldonado, 24, of Westfield, in a stream in a wooded and swampy area near Union Street in Westfield around 11 a.m. Tuesday.
According to state police, Monsanto Maldonado had fled on foot after a state police trooper stopped the Subaru Forester station wagon he was driving on Union Street shortly after midnight Sunday. State police had stopped the car after determining that its insurance had been revoked.
Monsanto Maldonado allegedly ran from his vehicle and entered the woods running parallel to Union Street. A K9 team responded and began tracking him through the woods and fields along Union Street, Powdermill Brook and the Westfield River. The State Police Air Wing also searched the area for several hours but was unable to locate him.
A search of his vehicle later resulted in the discovery of about 250 grams of heroin inside of a fanny pack.
Members of the state police Special Emergency Response Team, trained in search and rescue operations in wooded terrain, returned to the area on Tuesday morning and found Monsanto Maldonado's body in Powdermill Brook.