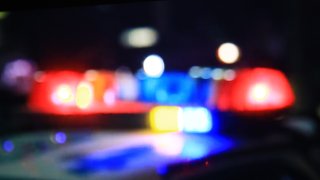 A man in his 40s was killed Wednesday night after being hit by a car in Plainville, Massachusetts, according to authorities in Norfolk County.
The pedestrian, identified as 46-year-old William Murry, of Plainville, was walking along Taunton Street, near the intersection of Shepherd Street, when he was hit by a Honda Accord around 7 p.m. Wednesday, the Norfolk District Attorney's Office said. The driver of the car stopped, called police and remained on scene, authorities added.
The Plainville man who was hit was found to have trauma that was "obviously life-threatening," the DA's office said, and was taken to a nearby hospital, but did not survive.
The man killed has not yet been identified. No charges were in place as of Wednesday night, and an investigation was ongoing.
The Plainville Police Department is investigating, with the help of Massachusetts State Police and the DA's office.